CBSE's algorithm to identify board exam cheats | Nagpur News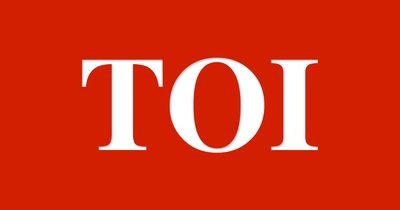 Nagpur: When CBSE's Term-1 board exams for Std X and XII begin later this month, a new invisible 'invigilator' will be tracking all malpractices in both India and abroad. Innumerable lines of computer software programming codes will spur the algorithm in CBSE's server to zero in on exam centres, and even students, who are likely to have indulged in malpractices.
Though it sounds like out of a sci-fi movie, CBSE's algorithm is a reality. A pilot project conducted in January this year during Central Teachers Eligibility Test (CTET) showed amazing results, following which the powerful algorithm will now be unleashed in full force this November.
The central board's information and technology (IT) director Antriksh Johri confirmed to TOI that the 'invisible invigilator' will be on duty during the November exam. "We generate huge amount of data and analysis of that gives us a wide range of information. Using data forensics, we are in a position to identify centres and even individual test-takers who may have indulged in malpractices. This will help to strengthen CBSE exam conducting environment and ensure that every student completes the exams in a fair manner," said Johri.
Considering that this November's board exams will be held at home centres, the implementation of this algorithm becomes even more crucial. The algorithm is being seen as an additional layer of security for conduct of the exam. Johri said, "CBSE aims to identify examination centres where the data indicates the existence of malpractices during the conduct of examinations. Post this, appropriate measures can be taken by CBSE to strengthen the reliability of the examinations and to deter any such malpractices in the future."
Once the data starts coming in of 'suspect' exam centres, CBSE can move in to rectify the situation. "CBSE will use advanced data analytics to detect, respond and, in the long run, prevent any irregularities in academic testing across all major CBSE administered exams in the country," said Johri.
The pilot analysis for CTET examination data was in collaboration with Central Square Foundation (CSF) and Playpower Labs to develop algorithms.
CBSE's IT department has been leapfrogging in the use of technology in the sphere of payments to teachers (for exam work etc), to shifting all forms online (for students as well as teachers), to digitalizing the school affiliation process etc. Not only is the affiliation process online, it also uses artificial intelligence to speed up the bureaucratic paperwork for schools.
FOLLOW US ON SOCIAL MEDIA

link