ChatGPT: The Turnitin software schools and universities will use to stop AI cheating
In the second part of this series, after examining if
ChatGPT could pass HSC English
, we look at how hard it will be for schools and universities to catch cheaters. 
Exclusive:
Australian schools and universities will be armed with new tech to catch students trying to cheat with
ChatGPT
, the advanced
artificial intelligence
chatbot which can write essays on command.
Since its release in late November, ChatGPT has developed a reputation as a freewheeling cheating machine and raised the stakes considerably.
For years, the frontline for all Australian
universities
and many
high schools
in their war on cheating has been been a software company called Turnitin.
Using powerful algorithms that churn over a huge archive of documents, data and other information, the Turnitin platform assesses submitted work and red flags any suspicious activity. A school or university can then investigate for cases of plagiarism or cheating.
Much like large banks and corporations who recruited enemy-turned-friend hackers to work for them, cheating in the digital age has become a cat and mouse game.
First there was simple copy-paste plagiarism.
That was followed by contract cheating, where students pay money to an essay mill who would farm out the request to a ghost writer to deliver quality work.
The next frontier is AI generated writing.
"The term 'arms race' has been used before, and I think there's some truth in it," James Thorley, Turnitin's regional vice president for Asia and Pacific, told 9news.com.au.
Turnitin's best tech engineers have been working on software to tackle the AI threat for some time, Thorley said, and upgrades would be released this year.
"We've been well aware of AI-writing and the potential threats and opportunities for at least two years," he said.
As schools and universities start the new academic year, Thorley said Turnitin was "very confident with our abilities" to detect writing generated by ChatGPT or the countless other iterations of AI-bots which are are on the way.
"AI-generated text is still different enough from human-generated text in terms of some of its underlying stylistic components, and essentially, it's more predictable."
Thorley said, through machine learning, computers can be trained to "learn and understand" the differences.
The computer models, he said, will flag "with a level of confidence … that this has been written by a machine rather than a human."
There are other detection methods deployed by Turnitin which 9news.com.au has chosen not to disclose.
The bot has already accomplished several impressive feats, including passing the US Medical Licensing Exam, an MBA exam from the prestigious business school Wharton and several law school courses.
However, there are ways to significantly improve the quality of ChatGPT's essay writing which 9news.com.au has chosen not to highlight.
In response to weeks of speculation over the bot's impact on education, the company behind ChatGPT, OpenAI, last week released a tool to help stop academic dishonesty.
However, the tool is not foolproof.
"We don't want ChatGPT to be used for misleading purposes in schools or anywhere else," a spokesperson told 9news.com.au.
"We've always called for transparency around the use of AI-generated text."
Thorley admitted the impressive powers of ChatGPT "does shift things a little bit" in the cheating space.
The tool's free-access had also lowered the barrier for anyone considering rolling the dice, he said, but that may soon change.
It is not uncommon for tech companies to release products for free, achieve scale, and then charge a subscription.
"How long will they remain a completely free service?" Thorley asked.
"I've heard various numbers of how much it's costing them a day.
"I know how much it costs us to use AI and it's not cheap.
"So the idea that tools like GPT will be free forever, I think is not going to be the case."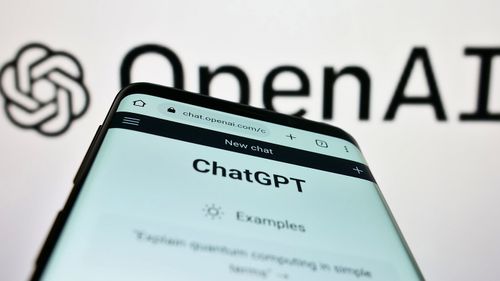 'Greater use of pen and paper assessments'
A prevailing mood among educators is that the nature of assessments needs to change, to be more authentic and relevant.
The coronavirus pandemic, which saw hundreds of thousands of students studying at home, presented new opportunities for cheating, but also started discussions about the best way to test and examine pupils.
"There's already quite a lot of momentum to rethink assessment because of the pandemic and I think (ChatGPT) will accelerate that," Thorley said.
9news.com.au contacted six prominent universities, and all said they were aware of ChatGPT and that AI was a technology that would need to be managed.
"At the moment, we've seen a few cases where AI is suspected, and the work has been of a very low standard that would not achieve a pass mark," a University of Sydney spokesperson said.
"However, we know that could change and are preparing accordingly including through student education and support, staffing support and training, redesigning our assessments, targeted technological and other detection strategies and improved methods of investigation."
The university had "revised how we'll run assessments in 2023" and this included "greater use of pen and paper assessments".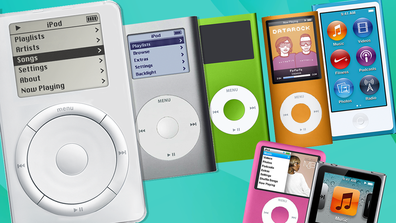 The death of the iPod: The evolution of the device that changed music
ANU said it was "concerned about recent advancements in technology assisted cheating" and that it had "robust measures in place" to catch cheaters.
The University of Adelaide said it was re-evaluating assessment design, and that could include questions focused on recent events or examples, "as AI is less useful in these areas".
"Artificial Intelligence is here to stay so our priority is to educate our students and staff to use AI appropriately," the university said.
link