Tyrone Ross is on a plane to see Omaha after shocking decamp from Onramp Invest CEO spot, setting off an executive exodus
Torie Happe and Dani Fava also quickly cut ties to the RIA-serving crypto company and the popular crypto exec is also getting love from Omaha.
Tyrone Ross Jr. became an overnight sensation in the RIA business when he appeared as CEO of Onramp Invest 19 months ago and his sudden exit earlier this week was a commensurate shock.
Yet the young crypto-investing evangelist and former Merrill Lynch stockbroker in San Diego — after promising to take time for "decompression" — is already moving forward.
He's starting with a trip to Omaha. See: Tyrone Ross Jr. is launching the network of networks for crypto-excluded RIAs by combining 5 years experience as a Merrill Lynch broker and his communication skills
"It could be a small part of the larger piece of the puzzle I'd like to put together. That's what I'm visiting to find out," he said when emailed specifically about next steps.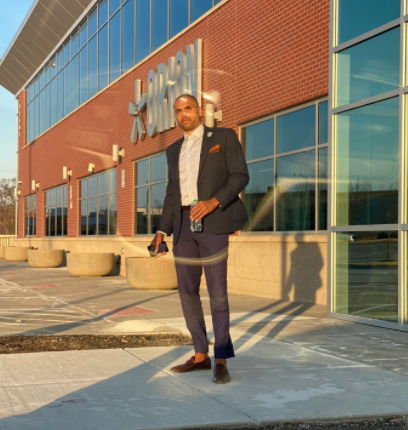 Ron Carson, founder and CEO of Carson Group, an Omaha financial services firm, did not immediately respond to an email query about Ross's visit. Jamie Hopkins, managing partner of Carson's wealth solutions, is on Onramp's advisory board. 
Apparently, Ross ended up meeting with Hopkins and Orion Advisor Services CEO Eric Clarke. (An earlier version of this story said he would meet Ron Carson.)
The unrest at Onramp is occurring as the price of cryptocurrencies dramatically dropped after Russia attacked Ukraine at the end of February. In a 24-hour period, Bitcoin fell as much as 11.2% and Ethereum fell 15%.  
But the assets are bouncing back. Since Monday, Bitcoin has gained almost 18% and neared the U.S. $45,000 mark. 
Wrong fit
Founder Eric Ervin explained on the company's s website that he brought Ross in to raise capital, build a brand, set a strategy and recruit the team.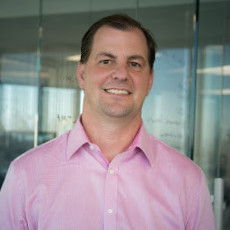 Ervin says he was focused on the product and operational tasks such as scaling the company. 
"However, like many startups before us, we hit a wrinkle," he wrote. 
"As we began to scale Onramp from the initial phase of conception to the next phase of rapid growth, it became clear to Tyrone that he no longer felt he was the right fit for the role.
"Therefore, I have stepped into the role as CEO and am prepared to put my experience in the financial services industry to good use with a team that is energized for the next chapter."
Ross posted a blog on Medium, Tuesday, saying, "This is not the way I saw it ending, and change isn't easy, but it's always necessary."
He added that he'll be taking time to "decompress and assess new opportunities."
Exodus
In the wake of Ross's departure, others have signaled they are leaving the crypto asset management firm.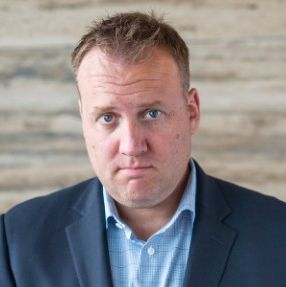 Dani Fava, head of strategic development at Envestnet and an Onramp Invest advisory board member, revealed her departure in a tweet.
"Following Tyrone's resignation, I've made the personal decision to step down from the Onramp Invest board," she wrote Tuesday (Mar. 2). 
Torie Happe, who was head of Onramp business development, has also left the firm. Happe confirmed in a LinkedIn message that she has left the company, but declined to answer any other questions.
An Onramp spokesperson did not immediately respond to an email asking about Happe's departure. 
Kyle Van Pelt, executive vice president of sales at Skience, said on Twitter he was stepping down from Onramp's advisory board citing Ross' departure.
"I can't leave this alone," Van Pelt wrote, in part. "In light of the news, I have resigned from the Onramp board effective immediately."
Split personality
Nobody was willing to say what exactly precipitated the split between Ervin and Ross Jr. But some thought the two shared widely different personalities.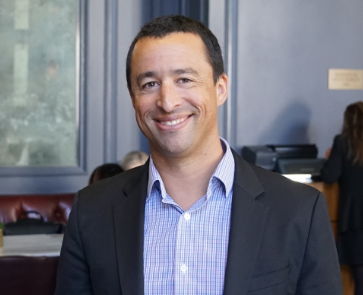 Ross is considered outgoing while Ervin is viewed as a man of few words. His company bio unusually singles out non-personality factors as most important.
"Eric is known for his ability to understand and solve difficult financial and regulatory challenges which he views as "engineering" problems," it reads.
Ross is largely credited with pulling off a $6-million seed round raise that included stakes by Coinbase Ventures, Eterna Capital, Fox Ventures, Galaxy Digital, Galaxy Fund Management, Gemini Frontier Fund, Ritholtz Wealth Management and WisdomTree.
Ervin accorded Ross co-founder status in recognition of the energy he injected into Onramp, though the company was technically founded in 2018.
During his tenure, Ross pressed to provide a one-stop shop or RIAs to access crypto resources in an easy, regulatory-compliant manner. With the money it raised, Onramp was expanding its service offering to RIAs. 
The company was beginning to make noises about doing an official Series A venture capital raise in the weeks leading up to the Ross departure, says one source close to the company.
Bets off
Yet all bets are off in rough-and-tumble of startups, according to Mike Alfred, who has had his share. He was a co-founder of a 401(k) firm BrightScope and founded Digital Assets Data in 2018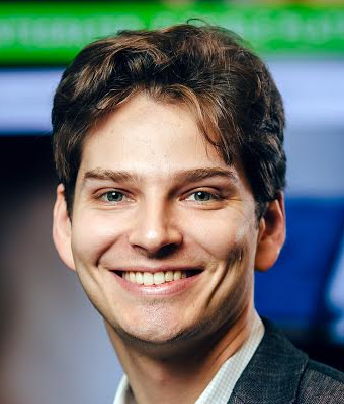 "Startups are hard and sometimes; there are power struggles when things don't go exactly as expected," Alfred says in an email. 
Ervin explained on the website that he began building Onramp in late 2018 with the idea to create a mobile-first presence for investors to gain portfolios of crypto assets. 
But in 2019, he was preoccupied with the acquisition of Reality Shares Business.
"Unfortunately, the deal broke at the last hour. "This was amongst one of the hardest periods I've ever faced as an entrepreneur. … and I had to go into crisis mode." 
He was solely focused on the firm's survival and decided it was time to officially launch Onramp.
"I knew if we were going to build Onramp, we needed someone solely focused on it. I could think of no better person than my friend, Tyrone Ross, Jr."
"Tyrone had so many fantastic qualities to lead this company: he was persuasive, an outspoken advocate of crypto for advisors, a proponent of direct access for clients, and he had an incredibly magnetic personality that could inspire almost anyone."
Messy job
Josh Brown, principal Ritholtz Wealth Management, praisedn Ross in the summer of 2021 calling him "amazing" but declined to comment for this story. 

Tyrone Ross signaled his OK and put in a plug for his co-workers on Twitter.
"To be honest, I would have invested in anything Tyrone came to me with. He is one of the most amazing people I have ever met in this industry and a true friend," Brown said.
Lex Sokolin, an Onramp board member and global fintech co-head at New York City blockchain software company ConsenSys, says he admires both Ross and Ervin.
"I'm a big fan of both Tone and Eric — who had different but complementary strengths — and hope the company continues to grow and persevere.
"The underlying thesis of creating a crypto infrastructure for RIAs continues to be compelling, but company building is a messy and hard thing to do."
Alfred says he'll remain in Ross's camp.
"Tyrone is a great person and I'm a big fan personally. I was disappointed when he left Eaglebrook Advisors, given that I think Eaglebrook will end up winning the Bitcoin and digital assets TAMP for RIAs space outright.
"But I wished him luck when he left to start Onramp I and will continue to be a supporter in whatever he does next."
Growing market
RIA options remain limited but have increased through channels like Interactive Brokers. See: Small RIA custodian launches dream crypto trading and custody– cheap, broad and on one screen– but will supply drive profitable demand?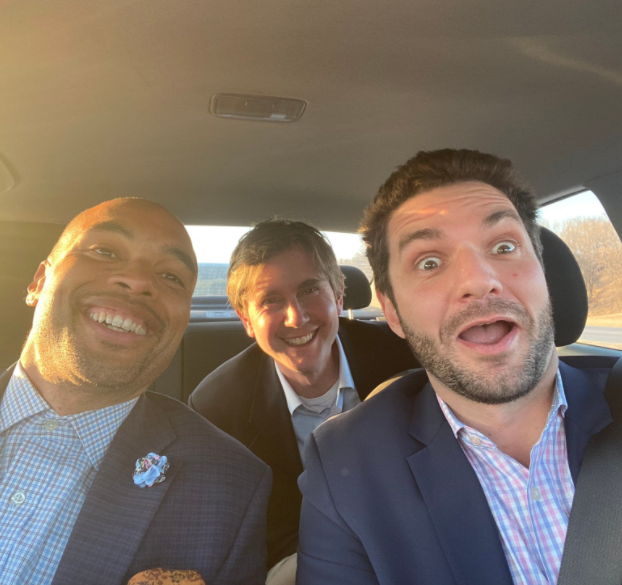 Others like Flourish, bolstered by big backers, are also elbowing into digital assets. MassMutual upgrades Flourish to trade and hold RIA crypto AUM, compete at a Coinbase level, on strength of Orion, Black Diamond, Tamarac tracking — but big RIA client, Buckingham, says 'no thanks' to the offer, for now
Eaglebrook Advisors, Inc., a crypto SMA platform founded in 2019, closed on a $20 million Series A round in January led by Castle Island Ventures and Brewer Lane Ventures.
Vestigo Ventures founder Mark Casady, former LPL CEO, was an early investor
Eaglebrook serves more than 40 RIAs that includes Mariner Wealth Advisors, Dynasty Financial Partners, and Halbert Hargrove Global Advisors, according to a release
Ervin says that even though there's a "different face" in the office of the CEO, the core business hasn't changed.
"The team is laser-focused on providing RIAs the foundational tools they need to add a cryptoasset proficiency to their practice and serve their clients in this quickly growing economy," Ervin writes. 
"I just knew there had to be a better way. Watching these inefficiencies in the current system play out is what got me so excited about the potential future application of blockchain and cryptoassets.
"I saw them as a breakthrough technology that could disintermediate much of the legacy financial tech stack."

link