Who Is Mantis? How Powerful is She ? Guardians of the Galaxy
Mantis is Marvel's fictional comic book character. Her origin is Vietnamese, and she has been a member of many teams. Some are The Defenders, The Avengers, and Guardians of the Galaxy.
He is one of the most useful characters for anyone because of his powers and abilities. She has expertise in martial arts, empathy, telepathy, the power to create herself, and astral projection. She also possesses superhuman strength. All these attributes make her an incredible ally.
In Comics Buyer's Guide's list of the "100 Sexiest Women in Comics," Mantis ranked 99th. Pom Klementieff has been the actress responsible for bringing her to life in the live-action films in the Marvel Cinematic Universe.
Who is Mantis?
Mantis is an American fictional Marvel character created by writer Steve Englehart and drawn by Don Heck. He first appeared in 1973 in The Avengers #112.
When writer Englehart left Marvel Comics, he took the Mantis story to three companies before returning to Marvel, where he first rotated through Marvel and DC. He subsequently worked at Eclipse and Image and finally returned to Marvel.
Mantis reappears in DC Comics as Willow in Justice League of America #142, where she retires to give birth. In Scorpio #2, she appears again in the Eclipse series, where the character took the name Lorelei when she had already given birth to her child. 
Later, it was published in Image Comics, Coyote Collection #1, the story "loss of Loterlei," number 3, in Scorpio Rose. Finally, the character was mentioned in 2010 in Englehart's novel The Long Man.
Mantis Biography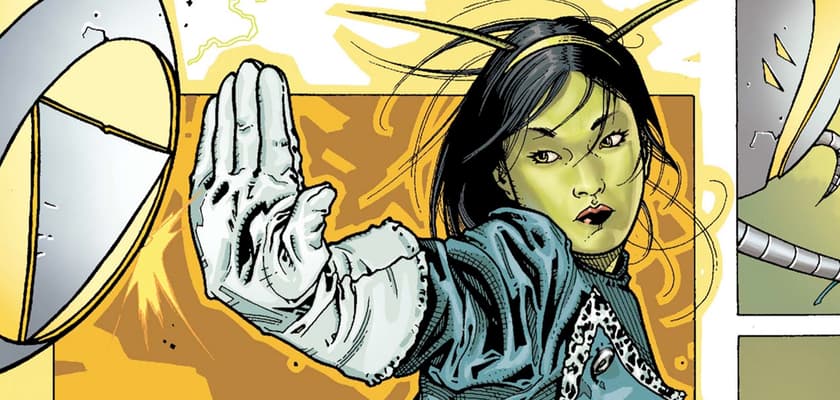 Image: Marvel Comics
Mantis was born in Vietnam, in the town of Hué. Her parents were Gustav Brandt from Germany and Libra from Vietnam. From a very young age, she receives a proper education in the Temple of the Alien Priests of Pama, which belongs to a sect of the Kree.
In their beliefs and seeing Mantis' abilities, this sect believes she is destined to be the next Celestial Madonna. In this way, she could mate with the oldest Cotati on Earth and give birth to the Celestial Messiah, who, for them, is "the most important being in the universe."
This character demonstrates a unique ability in the mastery of martial arts. However, when she reaches adulthood, she is brainwashed and sent to the world to gain experience. She becomes a prostitute and waitress, a trade that allows her to meet the Swordsman. Mantis helps him reconnect with himself, regaining his self-esteem and putting aside the villain he was.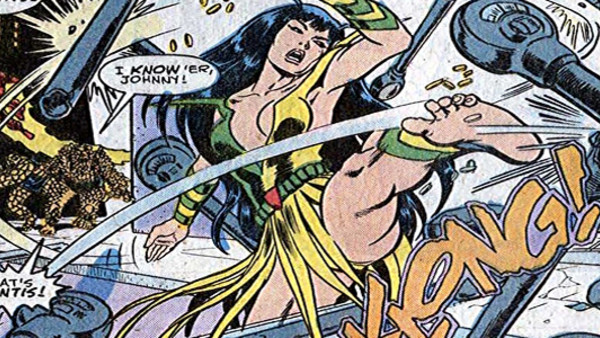 Image: Marvel Comics
So he seeks out the Avengers, and Mantis becomes an ally of this team, managing to forge different adventures and fights with villains the size of the original Zodiac. In her journey, she had a daughter, Sequoia, who takes the name of "Celestial Mandy." From there, she begins a whole adventure forming part of the Guardians of the Galaxy. With this group, Mantis forms an excellent team. With Rocket, Drax, Groot, Gamora and Star-Lord as allies.
Several versions of this character include Heroes Reborn, who was presented as an alternative version of a woman in love with Kang the Conqueror. Also, in House M, she becomes a member of the criminal organization called the Dragons of Shang-Chi. Alongside Zaran, The Swordsman and Machete have fighting adventures.
Mantis' Powers and Abilities
Image: Marvel Comics
Mantis is a great master of martial arts, thanks to the training received from the Priests of Pama. This has given her the ability to defeat several opponents, such as Captain America, which happened while he was distracted in a fight with a dragon.
Instinctively, he also can sense his opponent's specific weaknesses. In addition, thanks to the skills acquired in the pressure points, he can knock out powerful beings. Among these are some, such as the God of Thunder, Thor.
Such is his skill in martial arts that he has had few defeats. Only the fight against the dragon Lunar and his father, Libra, is counted, which happened only once, which for her has no explanation.
Because of her training, meditation is one of her skills where she shows the greatest mastery. In doing so, she can handle an unusual amount of control of her body. 
Among these abilities, he can automatically manage the functioning of certain organs. For example, he can stop or minimize the heartbeat and control breathing and bleeding. He also has full conscious control over pain.
All this enables him to have instantaneous healing. In addition, he has the power to handle telepathy and psychic empathy, allowing him to perceive the emotions of others.
A Superhuman Sensitivity
Image: Marvel Comics
This level of sensitivity in character allows him to communicate with a type of plant called Cotati, making him have communion with it. As if that were not enough, Mantis can travel through space, for which he separates his astral and physical bodies. In this way, he projects the consciousness of his body, making it possible to travel interplanetary distances.
Likewise, it can transfer its astral form to any place. It only requires the existence of plant life. He also can form and inhabit a plant, thus simulating his human body as part of the local vegetation of the planet where he decides to move. 
When he manages to do this, his abilities and powers remain intact so that he can fight. In addition, his empathy became superhuman, extending to the biosphere and flora of the planet. All this gives him the power to control the vegetation within his vicinity.
Appearances of Mantis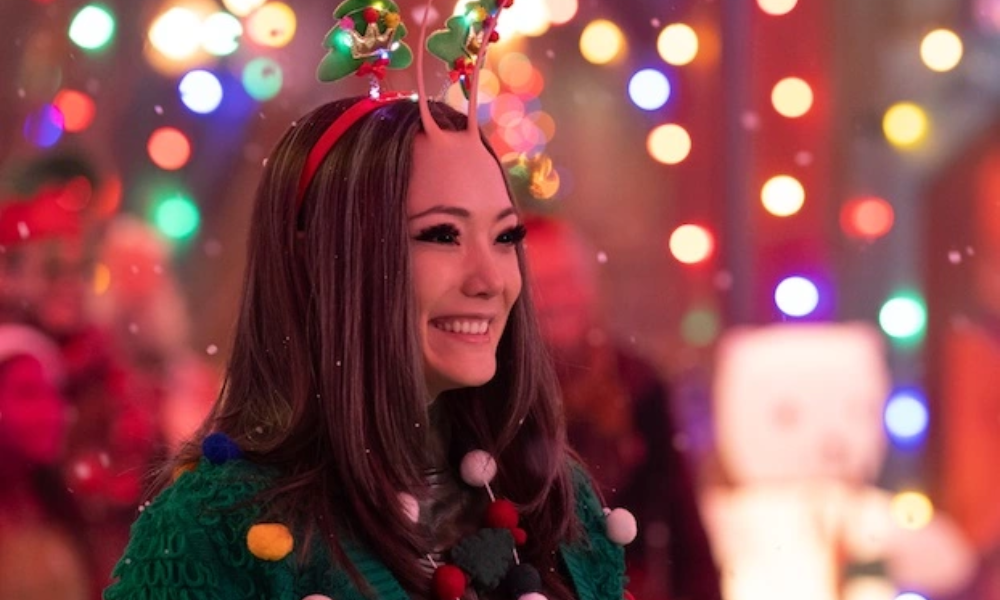 Image: Disney+
Mantis' appearances in different media, such as television, video games, and movies, have been diverse.
On Television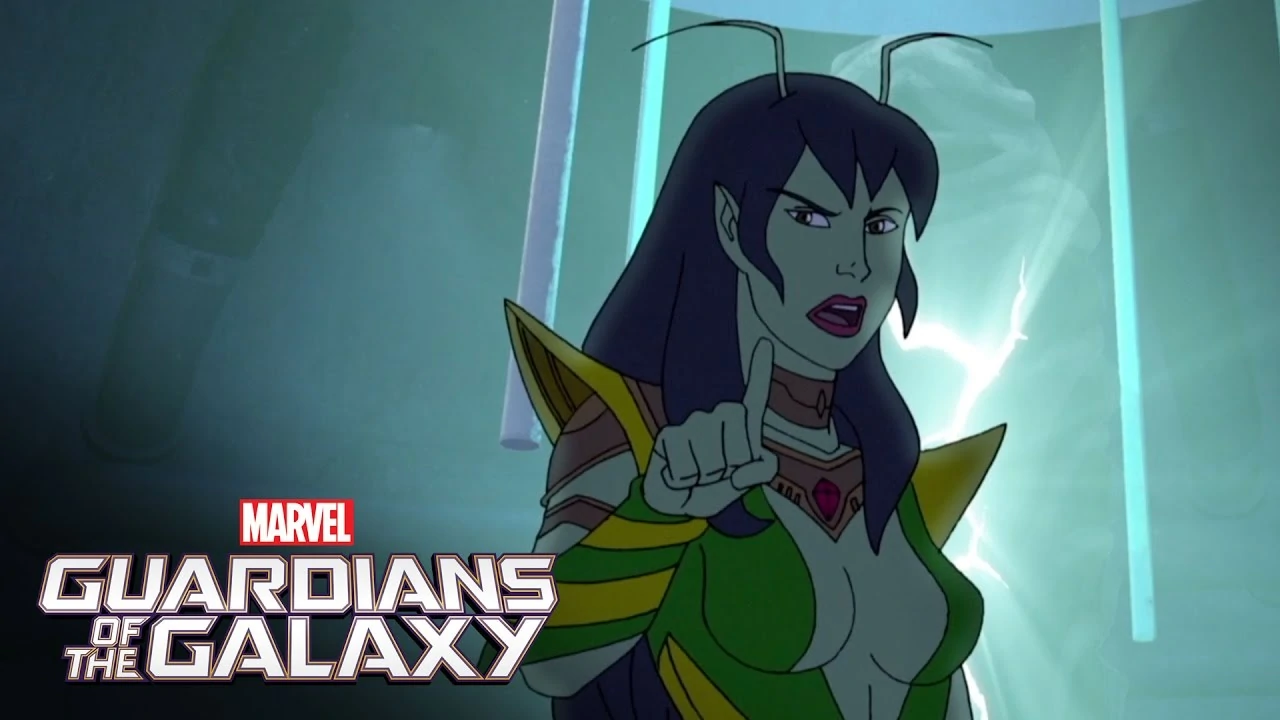 Image: Marvel Comics
On television, Mantis has had a presence, such as in:
Guardians of the Galaxy, where the voice was played by Jennifer Hale, doing a version of the Universal Believers, specifically:
Episode 14, called "Don't Lose Faith", from the first season.

Episode 3, called "Liar," from the second season.

Also in episode 6 "El Casco".

On the episode 8 "You and me and a dog named Cosmo".

She also appears in pisode 9 "You don't want to get out of my head".

On the Episode 10 "Just a Baby". Episode 14 "The Reegreso".

Episode 15 "Knight in Black Helmets."
Image: Marvel
Lego Marvel Super Heroes – Guardians of the Galaxy, wherein the voice again of Jennifer Hale fights the threat of Thanos.
Video Games
In video games, Mantis appears in different forms, such as in:
Guardians of the Galaxy: The Universal Weapon, where she appears as a playable character.

Lego Marvel's Avengers, where she appears as a playable character in the voice of Ali Hillis.

Marvel: Avengers Alliance, where he appears as a playable character.

Marvel Future Fight, where he appears as a playable character.

Marvel Avengers Academy, where he appears as a recruitable character.

Guardians of the Galaxy: The Telltale Series, where he is voiced by Sumalee Montano and is a playable character.
Mantis in Movies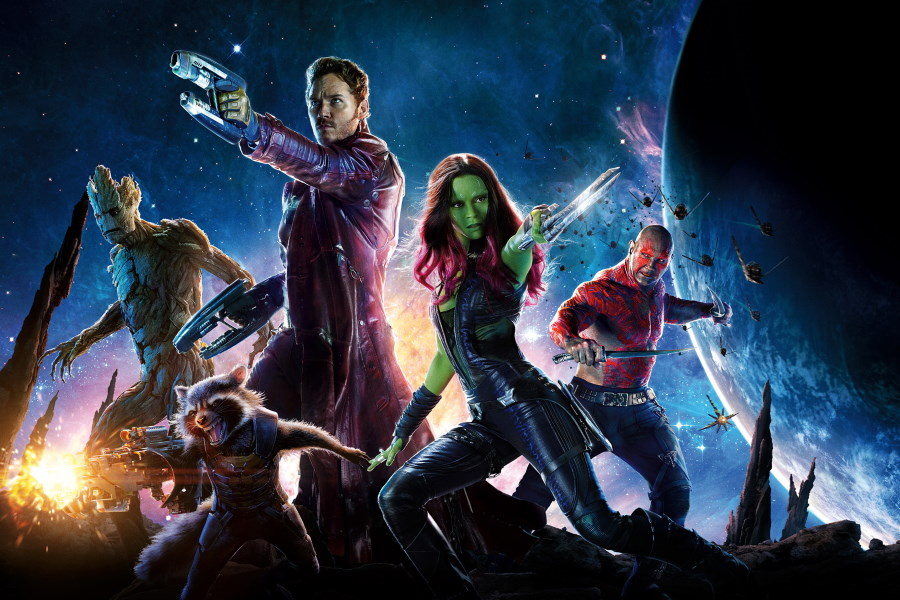 (Image: Marvel Studios)
The various films that Mantis has been featured in are:
In 2017 Mantis was incorporated into the film 

Guardians of the Galaxy vol. 2

, confirmed in 2016 by its director James Gunn, where she plays the role of an assistant to Ego, Peter Quill's father.

2018 in

 Avengers: Infinity War

, where thanks to this character and her empathic abilities, she manages to disable the powers of Thanos. In the end, he turns out to be one of the victims when the destruction of life in the universe occurs.

In 2019 in 

Avengers: Endgame

, Mantis, comes back to life thanks to Bruce Banner, who uses the Infinity Gauntlet.

Disney+ in the animated series What If?… an alternate version of Mantis appears in the seventh episode.

Thor: Love and Thunder, Mantis at the side of the Guardians, are shown as they walk away from Thor as he goes in search of Gorr, the God Butcher.

He plays a major role in the Guardians of the Galaxy Holiday Special.

This character is expected to return in the upcoming Guardians of the Galaxy vol. 3 movie.
The Marvel Superheroine Who Will Put Villains to "Sleep"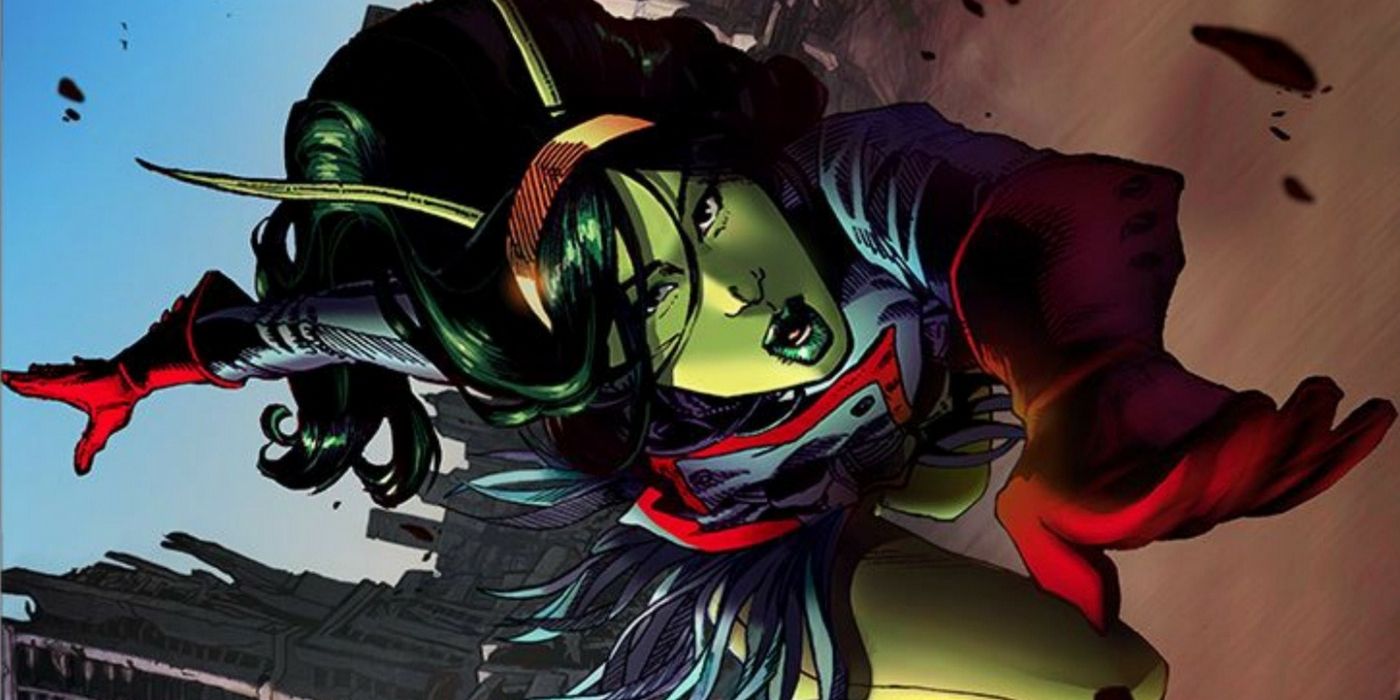 Image: Marvel Comics
Mantis will appear again this 2023 in Guardians of the Galaxy Vol. 3. Pom Klementieff will be the actress who will give you life again to the character. So this team will be able to count on one of the most interesting characters of Marvel, whose skills will be very useful in defeating the villains.
This superheroine is in different media, such as video games, TV series, and films associated with Marvel. So, due to her extensive background, fans will surely be eager to see Mantis in action again.
Featured Image Via Marvel Comics/Marvel Studios 

link